Us & Them: Aerial Investigations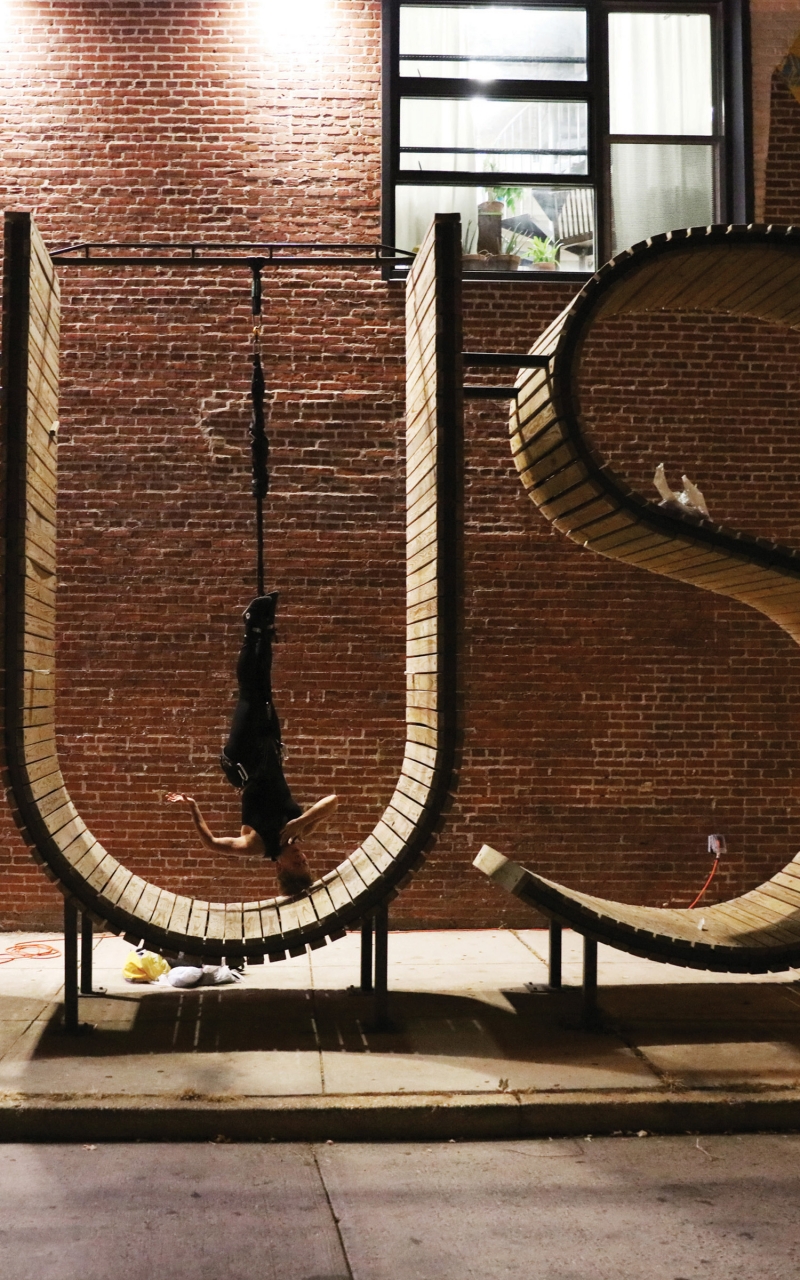 Description
Daring Aerial acrobatics fly, swing, and spin on suspended metal sculpture.
Clowns grapple with the grand gravity of facts and figures and figments of the imagination.
They meet in a post Roe v. Wade world, on the dark side of the moon.
Niagara University is thrilled to present this workshop performance, an innovative approach to theatrical form, arising from our Physical Theatre classes. There will be no charge to see this production. Tickets may be reserved on a first-come, first served basis.
As a reminder, masks are required inside the Elizabeth Ann Clune Center for Theatre. Please view our Health & Safety Protocols page for further information.
Production Credits
Directed By

Mara Neimanis

Costumes By

Maureen Stevens
Dates
&

Times
Thursday, October 13, 2022

at 7:00pm

Friday, October 14, 2022

at 7:30pm

Saturday, October 15, 2022

at 2:00pm

Saturday, October 15, 2022

at 7:30pm

Sunday, October 16, 2022

at 2:00pm

(Post Show Discussion)
Monday, October 17, 2022

at 7:00pm
Cast Members
Matthew Ball

(Ensemble)

Laura Barcomb

(Ensemble)

Ethan Eggleston

(Ensemble)

Jamarion Evans

(Ensemble)

Ryan Harbaugh

(Clown)

Aaron Heron

(Clown)

Emily Kuster

(Chorus)

Emily McDonnell

(Ensemble)

Morgan Mincer

(Chorus)

Zachary Murphy

(Clown)

Abigail Mylock

(Ensemble)

Miranda Schalberg

(Ensemble)

Reagan Zuber

(Ensemble)