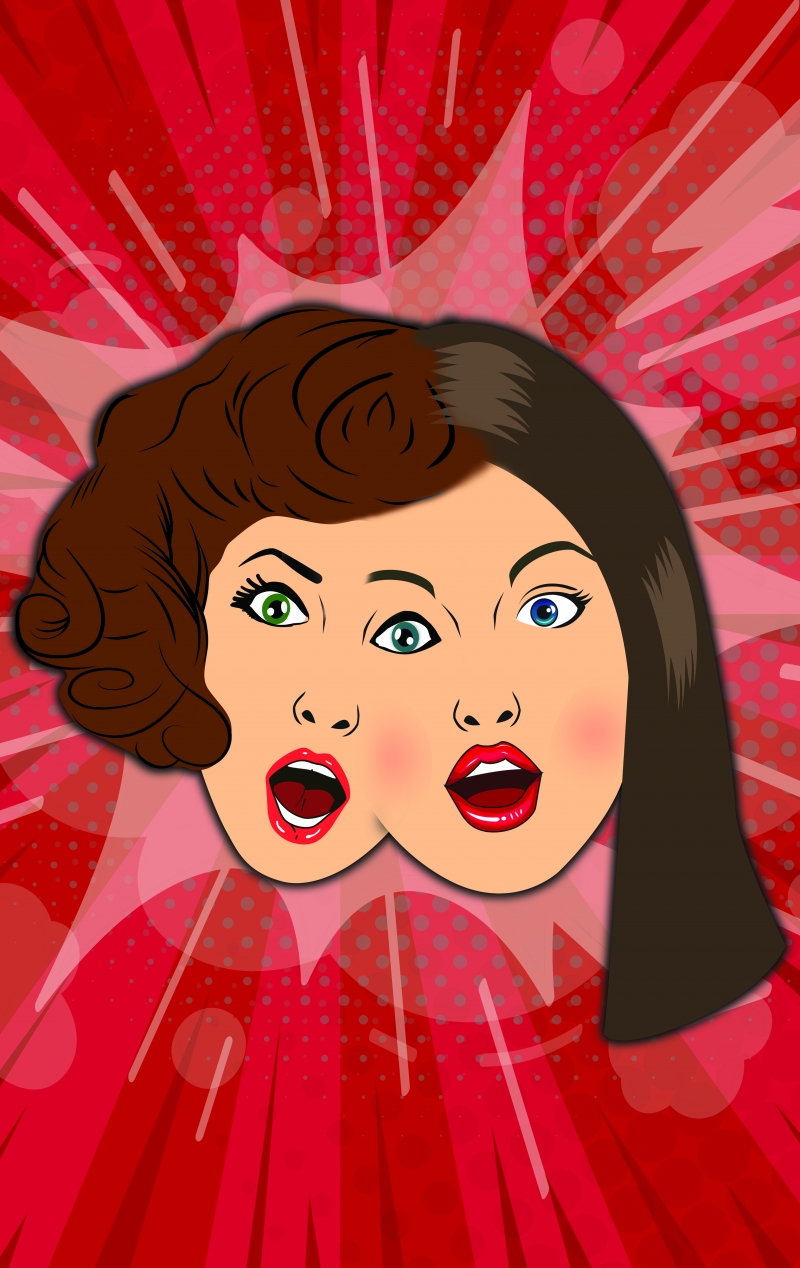 Description
Marvelous, magical, musical mayhem!
When an overworked mother and her teenage daughter mystically swap bodies, they have just one day to put things right again. Freaky Friday, a new musical based on the celebrated novel by Mary Rodgers and the hit Disney films, is a heartfelt, comedic, and unexpectedly emotional update on an American classic. By spending a day in each other's shoes, Katherine and Ellie come to appreciate one another's struggles, learn self-acceptance, and realize the immeasurable love and mutual respect that bond a mother and daughter.
Freaky Friday features a book by Bridget Carpenter - the co-executive producer and writer on the TV hits, "Friday Night Lights" and "Parenthood" - and music and lyrics by Tom Kitt and Brian Yorkey - the Pulitzer Prize-winning composers of Next to Normal and If/Then.
Production Credits
Music Directed By

Dr. Bridget Moriarty

Book By

Bridget Carpenter

Directed By

Steve Braddock

Choreographed By

Terri Vaughan

Costumes By

Nicole DeLucia
Dates
&

Times
Thursday, October 24, 2019

at 7:00pm

Friday, October 25, 2019

at 7:30pm

Saturday, October 26, 2019

at 2:00pm

Saturday, October 26, 2019

at 7:30pm

Sunday, October 27, 2019

at 2:00pm

(Post Show Discussion)
Thursday, October 31, 2019

at 7:00pm

Friday, November 1, 2019

at 7:30pm

Saturday, November 2, 2019

at 2:00pm

Saturday, November 2, 2019

at 7:30pm

Sunday, November 3, 2019

at 2:00pm
Cast Members
Sonia Angeli

(Katharine)

Katrina Copeland

(Laurel/ Ensemble)

James Delano

(Louis/ HS Student)

Zach Gammel

(Grandpa/ Mr. Blumen/ Parker's Dad)

Ricardo E. Garcia

(Adam)

Alyssa Garmone

(Hannah)

Clare Heron

(Mrs. Meyers/ Officer Sitz)

Teddy Hibbard

(Fletcher)

Morgan Jean Hilliker

(Savannah)

Christian Hines

(HS Student/ Ensemble)

Michael Kelleher

(Parker)

Caroline Kolasny

(Torrey)

Lauren McCall

(Danielle/ Savannah's Mom)

Orion Parkkinen

(Sr. O'Brien/ Wells' Dad/ Ensemble)

Lindsey Pastuszynski

(Ellie)

Caleb Paxton

(Mike)

Marley Rockwood

(Grandma/ Mrs. Luckenbill/ Mrs. Time)

Kelsey Rohde

(HS Student/ Gretchen's Mom/ Ensemble)

Felicita Velez

(Gretchen)

DeVante' Wallace

(Dr. Ehrin/ Pastor Bruno/ Officer Kowalski)

Christian Webster

(Wells)