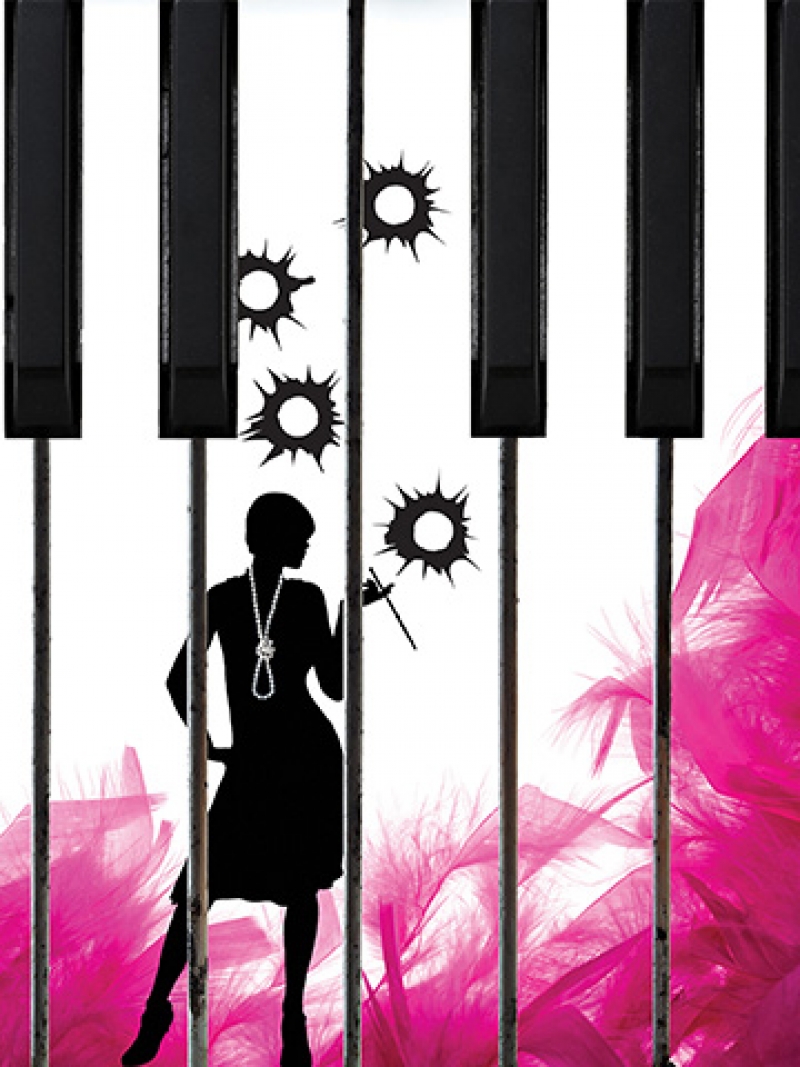 Description
NEW! 
ALL PERFORMANCES FOR CHICAGO ARE SOLD OUT.  
PATRONS MAY CHECK FOR UNCLAIMED TICKETS AT THE BOX OFFICE ONE-HOUR PRIOR TO EACH PERFORMANCE.
FOR INFORMATION PLEASE CLICK THE LINK ABOVE OR CALL JENNIFER AT 286-8483.  GALA DEADLINE: MONDAY, APRIL 23 @ 12:00 NOON.
Murder. Greed. Corruption. Violence. Exploitation.  Adultery. Treachery. All the things we hold near and dear to our hearts.
Set amidst the delicious decadence of the 1920s, Chicago is the story of Roxie Hart, housewife and aspiring nightclub dancer who murders her lover and transforms her malicious misconduct into sensational headlines suggestive of today's tabloids.
Kander and Ebb's musical masterpiece of murder and mayhem, winner of six Tony Awards and the longest running American musical in Broadway history, Chicago has razzle-dazzled audiences around the world.
Contains mature themes and language.
Production Credits
Music Directed By

Bridget Moriarty, D.M.A.

Book By

Fred Ebb & Bob Fosse

Directed By

Steve Braddock

Choreographed By

Natalie Slipko

Costumes By

Maureen Stevens
Dates
&

Times
Thursday, April 19, 2018

at 7:00pm

Friday, April 20, 2018

at 7:30pm

Saturday, April 21, 2018

at 2:00pm

Saturday, April 21, 2018

at 7:30pm

Sunday, April 22, 2018

at 2:00pm

(Post Show Discussion)
Thursday, April 26, 2018

at 7:00pm

Friday, April 27, 2018

at 7:30pm

Saturday, April 28, 2018

at 4:00pm

(Friends of NU Theatre Gala)
Sunday, April 29, 2018

at 2:00pm
Cast Members
Briegette Bullock

(Ensemble/ Liz)

Krista Cantrell

(Ensemble/ Hunyak)

C. Caso

(Mary Sunshine)

Britini Margaret Anne D'Angelo

(Ensemble/ Go-To-Hell Kitty)

James DeLano

(Ensemble/ Court Clerk)

Marissa DelVecchio

(Ensemble/ June)

Nicholas Edwards

(Amos Hart)

Zachery Gammel

(Ensemble/ Martin Harrison)

Katie Rose Gould

(Ensemble/ Annie)

Cassidy Kreuzer

(Roxie Hart)

Noah LaClair

(Ensemble/ Juror)

Charles McGregor

(Billy Flynn)

Kayla McSorley

(Velma Kelly)

Matthew Myers

(Ensemble/ Judge)

Lindsey Pastuszynski

(Ensemble/ Mona)

Ember Tate

(Matron "Mama" Morton)

Kevin Trala

(Ensemble/ Fred Casely)

Elijah Vasquez

(Ensemble/ Sgt. Fogarty/ Dance Captain)

David Wysocki

(Ensemble/ Aaron)