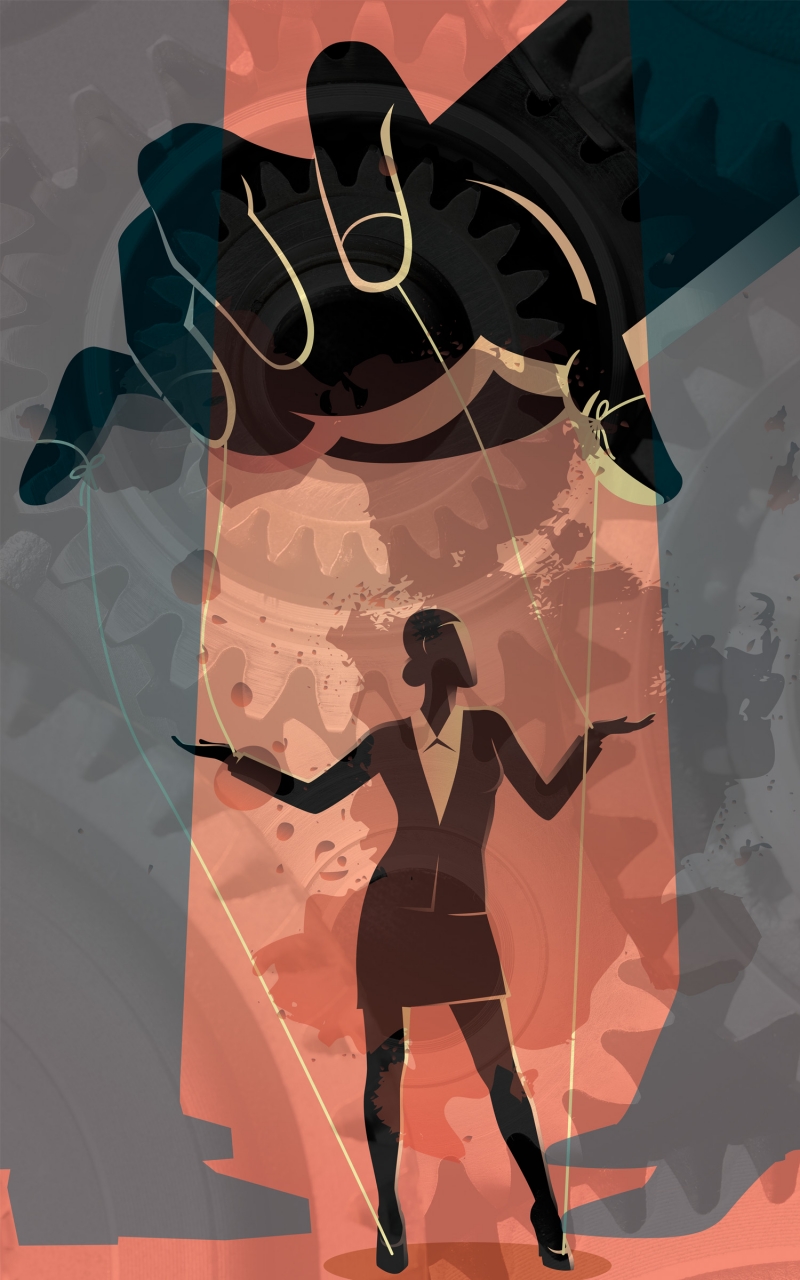 Description
A riveting, expressionistic denunciation of misogynistic culture.   #metoothroughtheages
A prominent example of American Expressionist theatre, Machinal portrays the 1920s as a time when women were systematically marginalized and viewed as property or playthings in a male dominated, increasingly mechanized society. This shocking, surreal drama is a stunning denunciation of a misogynistic culture which, unfortunately, is still recognizable in our own time.   Machinal is loosely based on the true story of Ruth Snyder, whose trial for the murder of her husband was covered by Treadwell as a reporter.
Audience Discretion Advised: This production contains mature themes and content. 
As a reminder, proof of vaccination and masks are required in The Elizabeth Ann Clune Center for Theatre. Please visit our Health & Safety Protocols page for more information.
Production Credits
Written By

Sophie Treadwell

Directed By

David Peterson

Costumes By

Maureen Stevens
Dates
&

Times
Thursday, March 31, 2022

at 7:00pm

Friday, April 1, 2022

at 7:30pm

Saturday, April 2, 2022

at 2:00pm

Saturday, April 2, 2022

at 7:30pm

Sunday, April 3, 2022

at 2:00pm

(Post Show Discussion)
Monday, April 4, 2022

at 7:00pm
Cast Members
Michelina Haralson

(Young Woman)

Ryan Harbaugh

(Ensemble)

Christian Hines

(Lover & Ensemble)

Olivia Kane

(Ensemble)

Justin Kochetta

(George H. Jones & Ensemble)

Emily Kuster

(Ensemble)

Shelby McNulty

(Ensemble)

Abigail Mylock

(Ensemble)

Rylie Randall

(Ensemble)

Reagan Zuber

(Ensemble)