The 25th Annual Putnam County Spelling Bee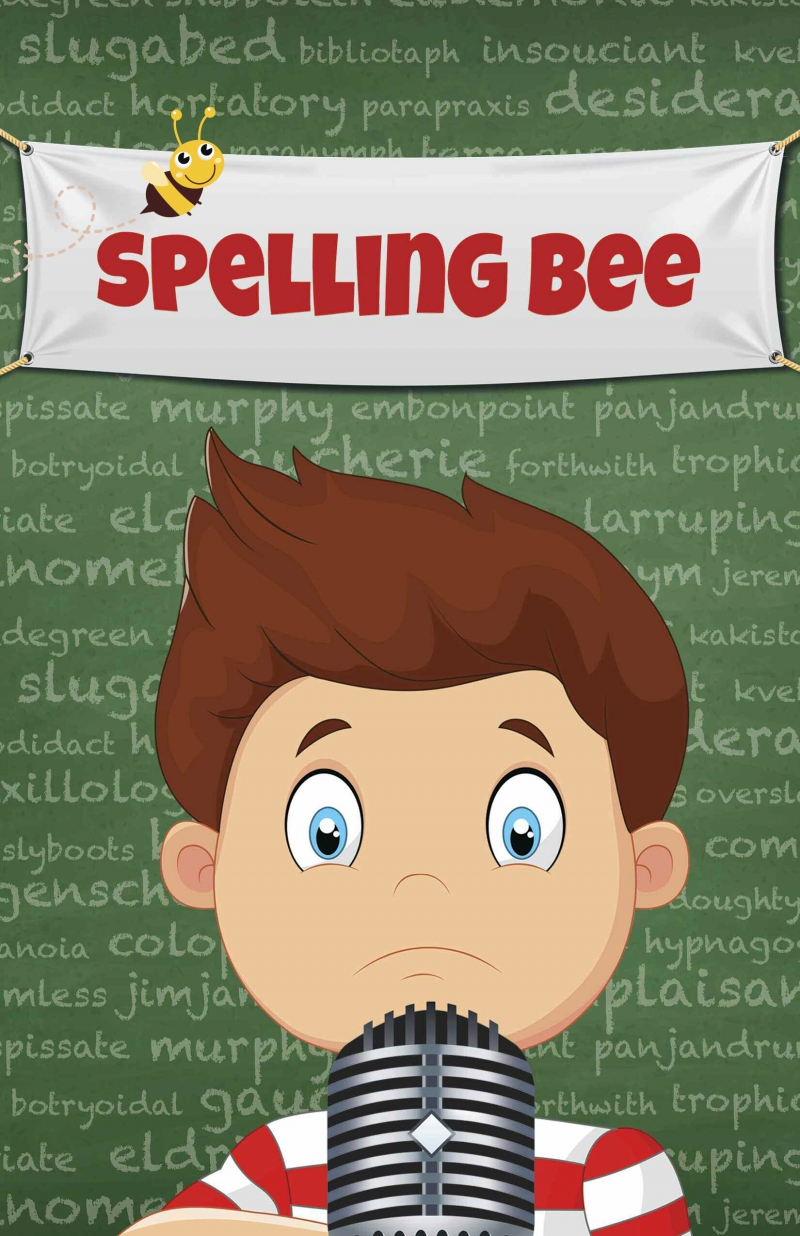 Description
Winner of the Tony and the Drama Desk Awards for Best Book, The 25th Annual Putnam County Spelling Bee is the hilarious tale of six prepubescent, misfit contestants, vying for the championship of a lifetime, overseen by grown-ups who barely managed to escape childhood themselves.  Featuring an appealing cast of lovable characters, a comic yet touching book and a truly bright and lively score, the play captures the anguish, elation and heartache that make growing up so excruciatingly wonderful.
Some material in The 25th Annual Putnam County Spelling Bee may not be appropriate for all children.  The play is sweet and amusing look at growing up, and  the pre-teen contestants do engage in some (not much) naughty language.  There is also a frank (but funny) puberty moment about a contestant's inability to concentrate because of his wayward hormones.
 For specifics please contact the box office.
Dates
&

Times
Thursday, December 1, 2016

at 7:00pm

Friday, December 2, 2016

at 7:30pm

Saturday, December 3, 2016

at 2:00pm

Saturday, December 3, 2016

at 7:30pm

Sunday, December 4, 2016

at 2:00pm

(Post Show Discussion)
Thursday, December 8, 2016

at 7:00pm

Friday, December 9, 2016

at 7:30pm

Saturday, December 10, 2016

at 2:00pm

Saturday, December 10, 2016

at 7:30pm

Sunday, December 11, 2016

at 2:00pm
Cast Members
Brandon Czerwinski

(Vice Principal Douglas Panch)

Shelby Ehrenreich

(Olive Ostrovsky)

Sabrina Kahwaty

(Logainne Schwartzandgrubenniere)

Charles McGregor

(Mitch Mahoney)

Ronnie Stewart

(William Barfee)

Kayla Storto

(Rona Lisa Perretti)

Carly L. Weldy

(Marcy Park)

David Wysocki

(Chip Tolentino)

Dylan Zalikowski

(Leaf Coneybear)