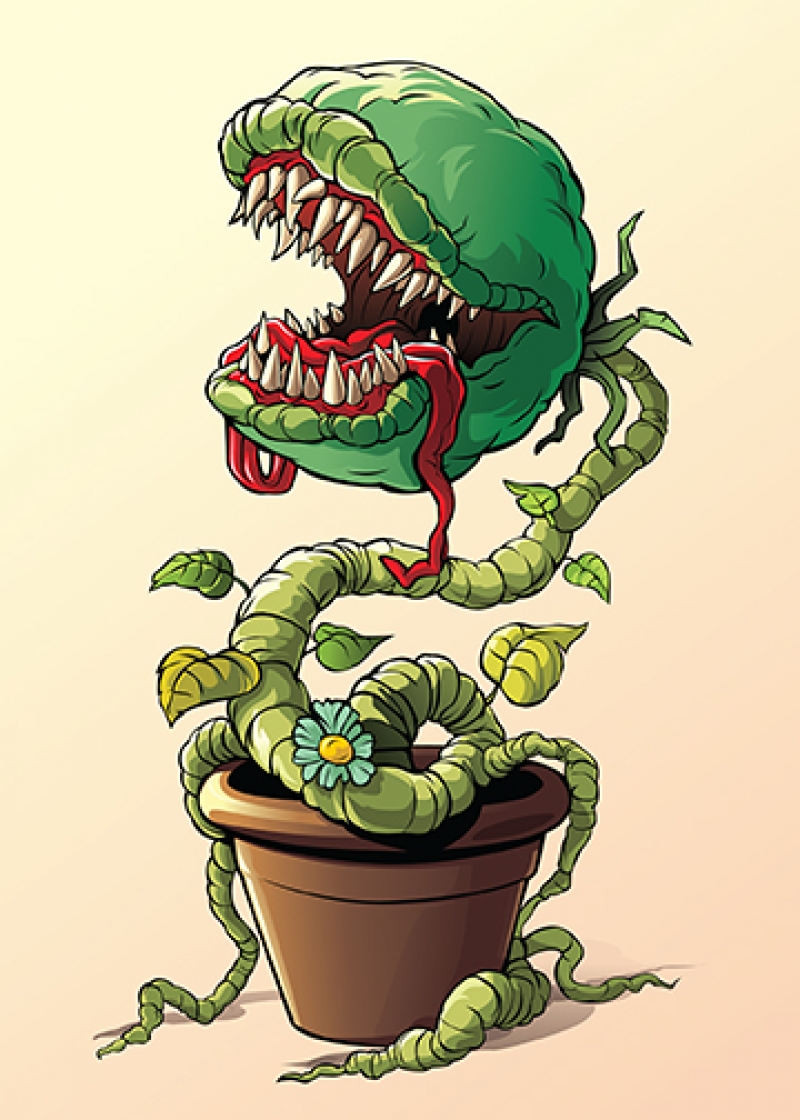 Description
Feeling a little down in the mouth? Tired of constant headlines proclaiming rampant greed and ambition, political upheaval, international brinkmanship, domestic strife?  Just how do we combat the pervasive feeling of impending doom and gloom?
Why, with an apocalyptic satire, of course, complete with an alien plant bent on world domination!  An evening of gruesome laughter and infectious R&B songs, in this riotous spoof of the 1960 sci-­fi film by Roger Corman, is just what the doctor ordered.
A deviously delicious Off-Broadway and Broadway hit, Little Shop Of Horrors has devoured the hearts of theatre goers for over 30 years.
Production Credits
Music Directed By

Bridget Moriarty

Directed By

Steve Braddock

Choreographed By

Terri Vaughan

Costumes By

Nicole DeLucia
Dates
&

Times
Thursday, November 1, 2018

at 7:00pm

Friday, November 2, 2018

at 7:30pm

Saturday, November 3, 2018

at 2:00pm

Saturday, November 3, 2018

at 7:30pm

Sunday, November 4, 2018

at 2:00pm

(Post Show Discussion)
Thursday, November 8, 2018

at 7:00am

Friday, November 9, 2018

at 7:30pm

Saturday, November 10, 2018

at 2:00pm

Saturday, November 10, 2018

at 7:30pm

Sunday, November 11, 2018

at 2:00pm