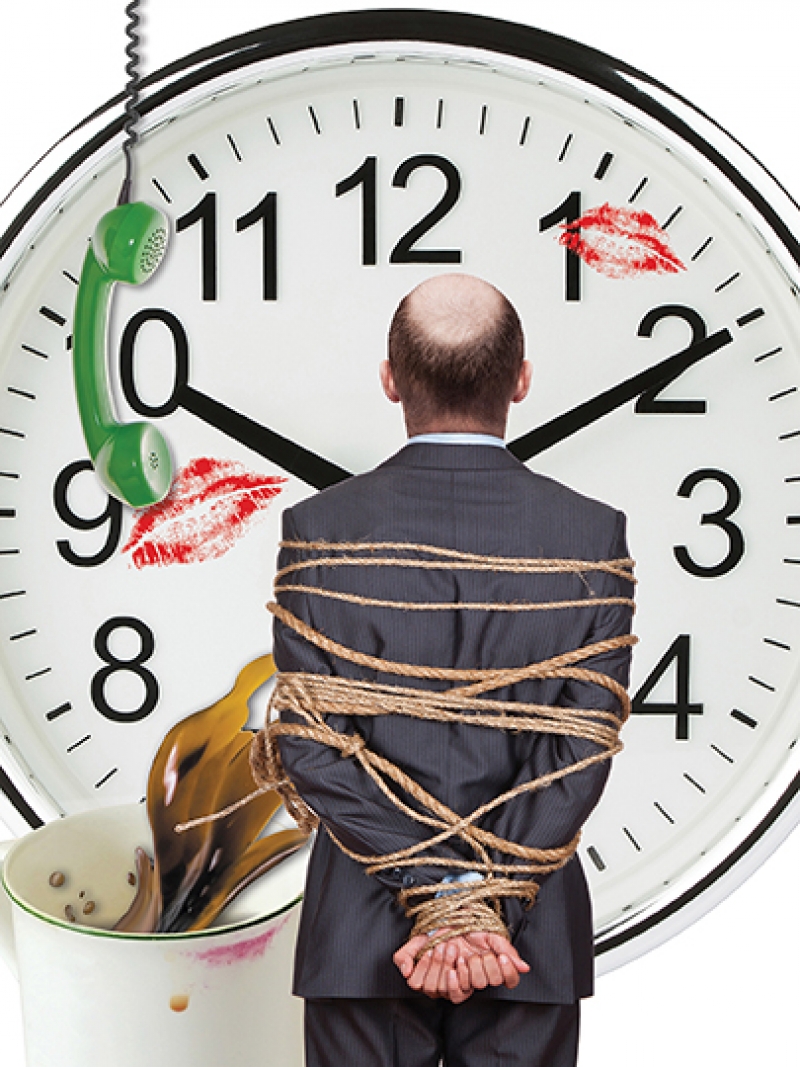 Description
Three unlikely friends prove you can't keep a good woman down, even in a man's world.
Pushed to the boiling point, three female co-workers concoct a plan to get even with their sexist, egotistical, two-faced, hypocritical bigot of an employer. Is giving the boss the boot even possible? And if so, how would these entrepreneurial women give their company a dream makeover?
Based on the hit 1979 motion picture, this pop-rock musical will give chauvinism a kick in the pants!
Production Credits
Music Directed By

Randy Andropolis

Directed By

Amanda Lytle Sharpe & Terri Filips Vaughan

Choreographed By

Terri Filips Vaughan

Costumes By

Maureen Stevens
Dates
&

Times
Thursday, December 3, 2015

at 7:00pm

Friday, December 4, 2015

at 7:30pm

Saturday, December 5, 2015

at 2:00pm

Saturday, December 5, 2015

at 7:30pm

Sunday, December 6, 2015

at 2:00pm

(Post Show Discussion)
Thursday, December 10, 2015

at 7:00pm

Friday, December 11, 2015

at 7:30pm

Saturday, December 12, 2015

at 2:00pm

Saturday, December 12, 2015

at 7:30pm

Sunday, December 13, 2015

at 2:00pm
Cast Members
Britini Margaret Anne D'Angelo

(Ensemble)

Arianne Davidow

(Doralee Rhodes)

Matthew Dell' Olio

(Ensemble)

Matthew J. DiVita

(Dick Bernly / Enser)

Shelby Ehrenreich

(Maria / Ensemble)

Elena Victoria Feliz

(Margaret)

Amanda Funiciello

(Judy Bernly)

Karen Harty

(Roz Keith)

Sabrina Kahwaty

(Kathy / Ensemble)

Cassidy Kreuzer

(Ensemble)

Kathleen Macari

(Violet Newstead)

Clarissa Maloy

(Missy Hart / Ensemble)

Mariangela Mercurio

(Ensemble)

Matthew Myers

(Bob Enright / Ensemble)

Jonathan O'Rourke

(Josh Newstead)

Peter Samuel Raimondo

(Joe)

Steven Duncan Sass

(Tinsworth / Ensemble)

Eric Saurers

(Dwayne Rhodes)

Alexander Utz

(Franklin Hart, Jr.)

Elijah Vasquez

(Ensemble)